homes sell…we help you sell them for more
Marketing
Marketing will add value to your product, create demand and bring returns to your investment.
What we are really selling is confidence; confidence in what the builder says will be built; confidence in purchasing a quality home. The builder makes a promise in its marketing and is expected to deliver on that promise. The bigger the promise, the more someone will pay for it – as long as they have the confidence that it will be delivered on.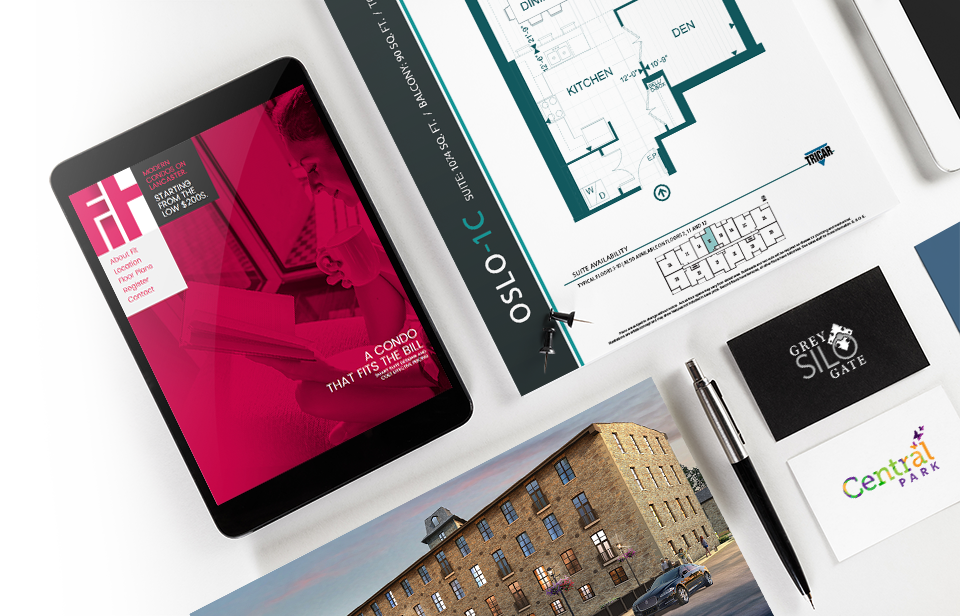 Building Confidence
It is undeniable that homeowners look for more than just shelter when they buy a new home.  They are looking for security, community and friendships.  It's those intangibles that make a purchaser decide to purchase in one location and from a certain builder as opposed to elsewhere.
Not only will proper marketing sell you more homes, but it will help you sell your homes for more.  Marketing will increase your conversion rate and your profit margins.
Strategy
Marketing Plans | Content Creation | Strategizing Meetings
We build effective marketing plans that are fully integrated with your brand and marketing collateral to create a strong, unified message.
Learn More
Old School
Branding | Signage | Print
There is nothing old fashioned about traditional media. Traditional media is still critical in the age of the Internet and cannot be ignored as it still holds mass efficiency and can work in ways online cannot.
Learn More
New School
Web Design | E-blast | Adwords
In a "mobile first" world it is critical for every businesses marketing strategy to include digital marketing. Through custom web development, e-blasts and social media, we develop 360 online marketing strategies for strong integrated campaigns.
Learn More
Illustration
Site Plans | Renderings
Display your product in a confident and convincing manner with professional renderings and site illustrations. Completed renderings allow the consumer to better visualize the completed structure and envision their dream home.
Learn More