"We are ecstatic about how the night went"
— Scott Higgins, HIP Developments
The Riverbank Lofts condominium sales launch event this past Saturday night Rocked! Steven Page brought out some of his biggest hits, as the former Barenaked Ladies lead singer and event host and local real estate developer HIP Developments saw over 80% of the condo units reserved in what was one of the most memorable and electric nights seen in Hespeler.
Over the course of the evening, attendees described the event as "amazing", "incredible", and "…something Cambridge has never seen before". Some joked that the former mill could stand in as a concert venue on a permanent basis.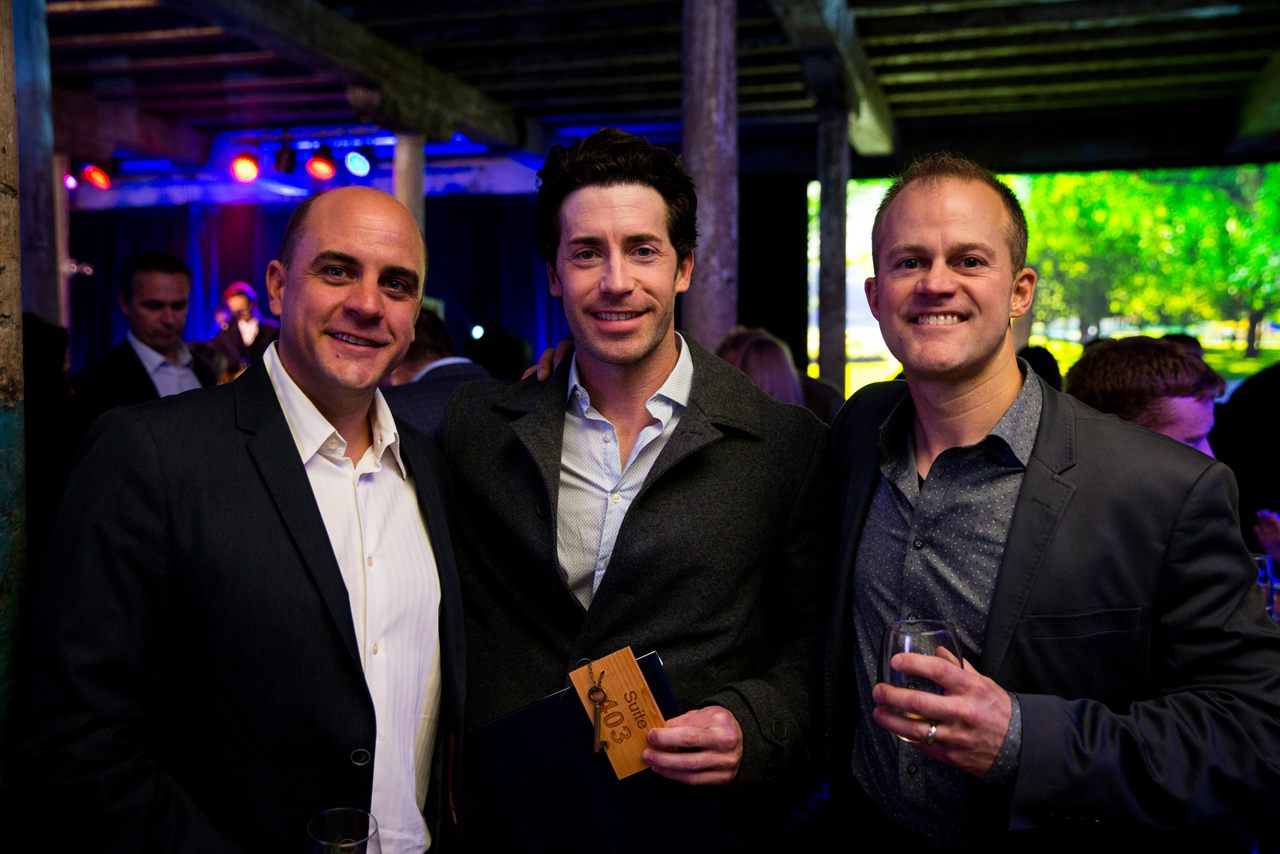 "We are ecstatic about how the night went," says HIP Developments President Scott Higgins. "Seeing people walk out of the signing room, smiling ear to ear, having just purchased a piece of history, and their future home, was something lasting that I will take away. The Steven Page band was incredible, the food from Chef D and local vendors was fabulous and The Event Firm did a fantastic job setting up and arranging the entire event. It was such a fun way to launch the sales for Riverbank Lofts."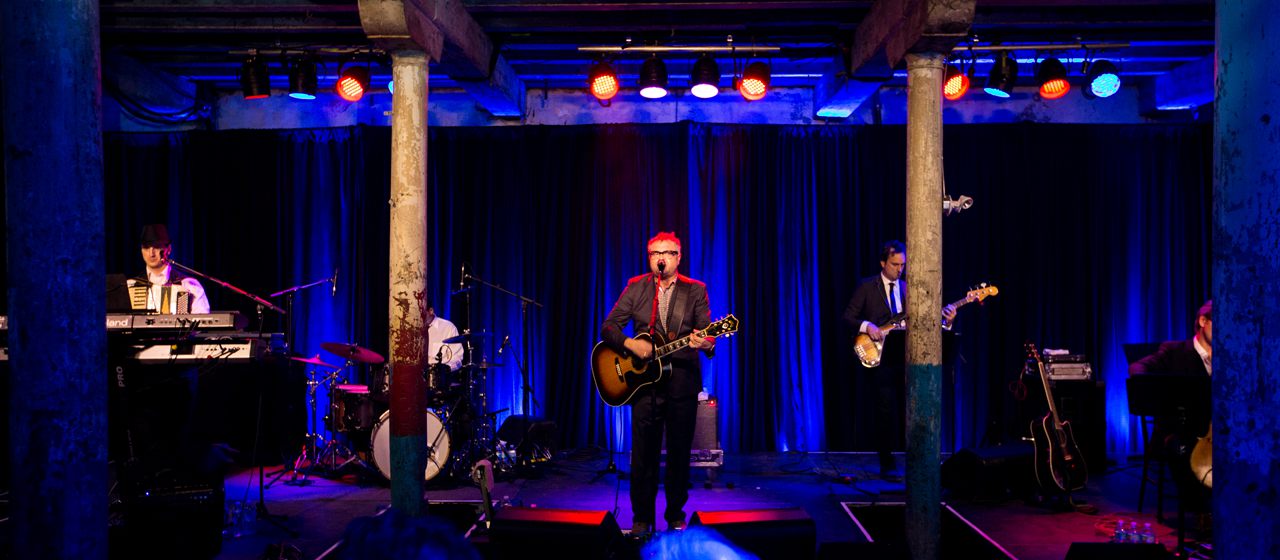 The landmark riverside building set in the heart of Hespeler Village has just a few units remaining in a once-in-a-lifetime opportunity to have a premium condominium on the water in a historic building.
Local real estate agent, Cory de Villiers handled the sales side of the event and will work with buyers that couldn't attend the launch to snap up the few remaining units at Riverbank Lofts. Cory best summed up the event when he said "It was a successful night, and it was a unique opportunity to meet our future neighbours. Thirty-four enthusiastic buyers excited about the project and the prospect of calling the Riverbank Lofts and Hespeler Village home."
A past hub of activity, it was great to see the former mill come alive again with one of most memorable Hespeler nights in recent times.